The Test of English as a Foreign Language (TOEFL) is another widely recognized English proficiency test. It is primarily used for academic purposes, particularly for admission to universities and colleges in English-speaking countries. The TOEFL exam measures the ability to understand and use English at the university level.
TOEFL consists of four sections: Reading, Listening, Speaking, and Writing. The Reading section evaluates reading comprehension skills through academic passages. The Listening section assesses the ability to understand spoken English in academic settings.
The Speaking section measures the ability to express opinions and ideas orally. Finally, the Writing section requires candidates to write essays based on given topics.
The TOEFL exam is available in two formats: TOEFL iBT (Internet-based Test) and TOEFL PBT (Paper-based Test). The TOEFL iBT is the most commonly taken version and is administered online. TOEFL scores are reported on a scale of 0 to 120, with each section receiving a score between 0 and 30.
The TOEFL exam is recognized by more than 11,000 universities and institutions in over 150 countries. It is widely regarded as a reliable measure of English language proficiency for academic purposes.
One of the advantages of the TOEFL exam is its extensive test center network. It is administered at authorized test centers worldwide, providing test takers with convenient options for taking the exam.
TOEFL scores are valid for two years from the test date. This allows candidates to utilize their scores for multiple applications, such as university admissions or scholarship opportunities.
TOEFL provides a variety of study resources and preparation materials to help candidates succeed in the exam. These include official practice tests, interactive online courses, study guides, and sample questions. Additionally, there are numerous third-party resources and test prep books available to assist test takers in their preparation journey.
The TOEFL iBT Special Home Edition is a version of the exam that can be taken from the comfort of one's home. This option provides flexibility and convenience for test takers who may have limitations in accessing a physical test center.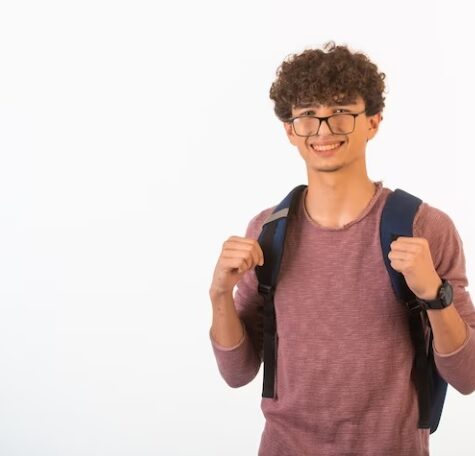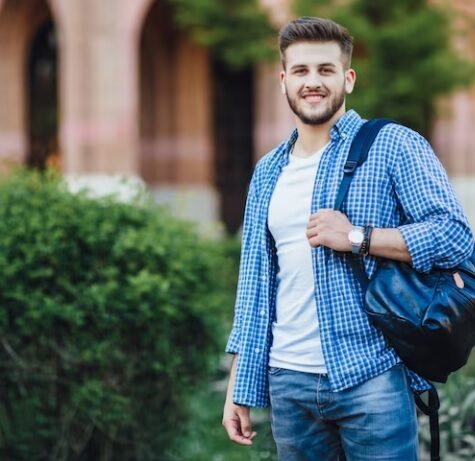 UK Student Visa
Canada Student Visa
Australia Student Visa
There are a number of different types of student visas available for students wishing to study in the UK. The type of visa you will need will depend on a number of factors, including your nationality, the length and type of course you are planning to study, and your financial circumstances.
If you are from the European Economic Area (EEA) or Switzerland, you do not need a visa to study in the UK. However, you will need to obtain a Student Route visa if you are planning to stay in the UK for longer than six months.
If you are from outside the EEA or Switzerland, you will need to apply for a Tier 4 (General) student visa. This visa allows you to study at an accredited institution in the UK for up to six months.
You will need to meet the following requirements in order to be eligible for a Tier 4 (General) student visa:
– You must have an offer of a place on a course of study from an accredited institution.
– You must be able to speak, read, write and understand English to an acceptable level.
– You must have enough money to support yourself during your studies and pay for your return journey home.
– You must not have any criminal convictions.
– You must be over the age of 18.
As an international student, you will need a student visa to study in Canada. A student visa is also known as a Study Permit.
To apply for a student visa, you will need to have been accepted by a designated learning institution (DLI). You will also need to prove that you have enough money to support yourself during your studies.
You can apply for a student visa online or on paper. If you are applying online, you will need to create an account with the Government of Canada's Immigration and Citizenship website.
If you are applying on paper, you can get the application forms from the Canadian embassy, high commission or consulate in your country. Once you have completed the forms, you will need to submit them, along with the required documents, to the visa office.
The processing time for a student visa varies depending on the country where you are applying from. You can check the processing times for your country on the Government of Canada's website.
Once your application has been processed, you will be issued a student visa, which will allow you to enter Canada. Make sure to keep your visa and other immigration documents safe as you will need them when you arrive in Canada
Australia is a great place to study, offering world-class education and training opportunities. To be able to study in Australia, you will need to obtain a student visa.
There are several types of student visas available, each with their own requirements. The most common type of visa is the subclass 500 visa, which allows you to study a full-time course at an Australian educational institution.
To be eligible for a subclass 500 visa, you must meet the following criteria:
– Be enrolled in an eligible course of study
– Meet the English language requirements
– Have sufficient financial capacity to support your stay in Australia
– Meet health and character requirements
If you meet these criteria, you can apply for a student visa online. The application process is straightforward and you will need to provide supporting documentation, such as evidence of your enrolment in an eligible course and proof of your English language proficiency.
Once your visa is granted, you will be able to travel to Australia and commence your studies. Remember, it is important to maintain your visa conditions throughout your stay in Australia. This includes remaining enrolled in your course and complying with the terms and conditions of your visa.
If you have any questions about applying for a student visa, or would like more information about studying in Australia, please contact us. We would be happy to assist you with your enquiry.
103 A First Floor, Shakti Sai Complex Opp: Red Rose Palace, Chapel Road, Nampally, Hyderabad-1, Telangana State.
180C Cranbrook Road, Ilford, London, IG1 4LX United Kingdom.
View our 2023 Visa prospectus of brochure for an easy to read guide on all of the services offer.
Our Accreditations with
Global Universities