A work visa, also known as an employment visa or work permit, is a legal document that allows individuals to work and reside in a foreign country for a specified period. It is a crucial requirement for individuals who wish to pursue employment opportunities abroad.
The requirements and application process for a work visa vary from country to country. Typically, the prospective employer plays a significant role in the application process, as they need to sponsor the employee and provide relevant documents to support the visa application.
These documents may include a job offer letter, employment contract, proof of company registration, and evidence of the employer's ability to meet financial obligations. The applicant usually needs to submit their passport, educational and professional qualifications, and sometimes undergo medical examinations or police clearance.
Work visas are often categorized based on the type of employment, such as skilled worker visas, temporary work visas, or intra-company transfer visas. The specific visa category determines the eligibility criteria, duration of stay, and privileges or limitations associated with the visa.
Work visas typically have a specified validity period, allowing the visa holder to reside and work in the foreign country for a specific duration. Some countries may grant single-entry work visas, while others offer multiple-entry visas, allowing the visa holder to enter and exit the country multiple times within the visa's validity.
It is crucial for individuals on a work visa to comply with the laws and regulations of the host country. This includes adhering to the terms and conditions of employment, paying taxes, and following any restrictions on job changes or additional employment. Failure to comply with these regulations can lead to legal consequences, including visa revocation or deportation.
Work visas provide individuals with opportunities to gain international work experience, enhance their professional skills, and expand their cultural understanding. They enable individuals to contribute to the host country's workforce and economy while experiencing a new environment and building a global network.
It is important to note that work visas often come with certain limitations. These may include restrictions on bringing dependents, limitations on changing employers, or requirements for periodic visa renewals. It is advisable to carefully review and understand the visa conditions before accepting employment and relocating to a foreign country.
The application process and requirements for work visas can be complex and time-consuming. It is recommended to seek guidance from immigration consultants, employers, or legal professionals specializing in immigration law to ensure a smooth and successful visa application process.
Work visas are legal documents that allow individuals to work and reside in a foreign country for a specified period. They provide opportunities for international employment, professional growth, and cultural immersion. Understanding and complying with the visa requirements and regulations are essential for a successful and rewarding experience while working abroad.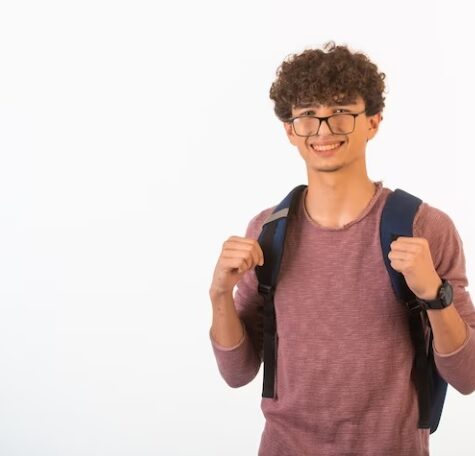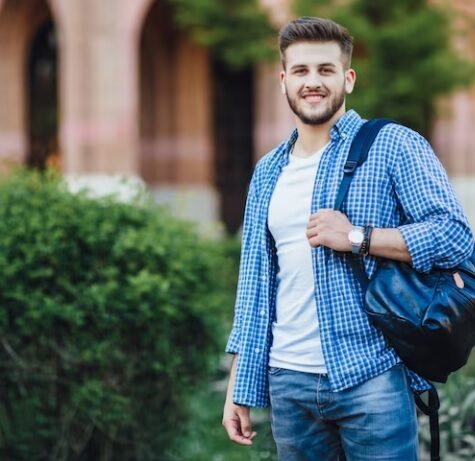 UK Student Visa
Canada Student Visa
Australia Student Visa
There are a number of different types of student visas available for students wishing to study in the UK. The type of visa you will need will depend on a number of factors, including your nationality, the length and type of course you are planning to study, and your financial circumstances.
If you are from the European Economic Area (EEA) or Switzerland, you do not need a visa to study in the UK. However, you will need to obtain a Student Route visa if you are planning to stay in the UK for longer than six months.
If you are from outside the EEA or Switzerland, you will need to apply for a Tier 4 (General) student visa. This visa allows you to study at an accredited institution in the UK for up to six months.
You will need to meet the following requirements in order to be eligible for a Tier 4 (General) student visa:
– You must have an offer of a place on a course of study from an accredited institution.
– You must be able to speak, read, write and understand English to an acceptable level.
– You must have enough money to support yourself during your studies and pay for your return journey home.
– You must not have any criminal convictions.
– You must be over the age of 18.
As an international student, you will need a student visa to study in Canada. A student visa is also known as a Study Permit.
To apply for a student visa, you will need to have been accepted by a designated learning institution (DLI). You will also need to prove that you have enough money to support yourself during your studies.
You can apply for a student visa online or on paper. If you are applying online, you will need to create an account with the Government of Canada's Immigration and Citizenship website.
If you are applying on paper, you can get the application forms from the Canadian embassy, high commission or consulate in your country. Once you have completed the forms, you will need to submit them, along with the required documents, to the visa office.
The processing time for a student visa varies depending on the country where you are applying from. You can check the processing times for your country on the Government of Canada's website.
Once your application has been processed, you will be issued a student visa, which will allow you to enter Canada. Make sure to keep your visa and other immigration documents safe as you will need them when you arrive in Canada
Australia is a great place to study, offering world-class education and training opportunities. To be able to study in Australia, you will need to obtain a student visa.
There are several types of student visas available, each with their own requirements. The most common type of visa is the subclass 500 visa, which allows you to study a full-time course at an Australian educational institution.
To be eligible for a subclass 500 visa, you must meet the following criteria:
– Be enrolled in an eligible course of study
– Meet the English language requirements
– Have sufficient financial capacity to support your stay in Australia
– Meet health and character requirements
If you meet these criteria, you can apply for a student visa online. The application process is straightforward and you will need to provide supporting documentation, such as evidence of your enrolment in an eligible course and proof of your English language proficiency.
Once your visa is granted, you will be able to travel to Australia and commence your studies. Remember, it is important to maintain your visa conditions throughout your stay in Australia. This includes remaining enrolled in your course and complying with the terms and conditions of your visa.
If you have any questions about applying for a student visa, or would like more information about studying in Australia, please contact us. We would be happy to assist you with your enquiry.
103 A First Floor, Shakti Sai Complex Opp: Red Rose Palace, Chapel Road, Nampally, Hyderabad-1, Telangana State.
180C Cranbrook Road, Ilford, London, IG1 4LX United Kingdom.
View our 2023 Visa prospectus of brochure for an easy to read guide on all of the services offer.
Our Accreditations with
Global Universities