The Graduate Record Examination (GRE) is a standardized test that is widely used for admission to graduate and business schools around the world. It assesses a candidate's readiness for advanced study by evaluating their verbal reasoning, quantitative reasoning, critical thinking, and analytical writing skills.
The GRE exam is administered by the Educational Testing Service (ETS) and is accepted by thousands of graduate programs worldwide. It serves as a common measure for comparing applicants from different academic backgrounds, allowing universities to make informed admission decisions.
The GRE General Test is the most commonly taken version of the exam. It consists of three sections: Verbal Reasoning, Quantitative Reasoning, and Analytical Writing.
The Verbal Reasoning section assesses a candidate's ability to analyze and evaluate written material, understand vocabulary in context, and identify relationships among words and concepts.
The Quantitative Reasoning section measures mathematical skills, problem-solving abilities, and data interpretation. The Analytical Writing section requires candidates to analyze an issue and present a well-reasoned argument.
One of the advantages of the GRE exam is its computer-based format. Test takers can choose from various test dates and locations throughout the year, providing flexibility in scheduling the exam. 
Additionally, the computer-based format offers the convenience of instant scores for the Verbal Reasoning and Quantitative Reasoning sections, allowing test takers to make informed decisions about their applications.
The GRE Subject Tests are designed to assess knowledge in specific fields of study, such as Biology, Chemistry, Literature in English, Mathematics, and more. These tests are typically required for admission to specialized graduate programs and can provide applicants with an opportunity to demonstrate their expertise in a particular subject area.
The scores on the GRE General Test are reported on a scale of 130 to 170 for both the Verbal Reasoning and Quantitative Reasoning sections, with increments of one point. The Analytical Writing section is scored on a scale of 0 to 6, in half-point increments. Test takers receive both the unofficial scores at the end of the test and official scores, which are available online approximately 10-15 days after the test date.
Preparation for the GRE exam is crucial for achieving a competitive score. ETS provides free and paid preparation materials, including practice tests, sample questions, and study guides. Additionally, there are numerous third-party resources, study books, and online courses available to help candidates familiarize themselves with the test format and content.
GRE scores are valid for five years from the test date, allowing applicants to use their scores for multiple admission cycles. Many graduate programs consider GRE scores as an important factor in their admission decisions, alongside other application components such as academic transcripts, letters of recommendation, and personal statements.
In conclusion,  the GRE exam plays a significant role in the graduate school admissions process, assessing a candidate's readiness for advanced study. Its comprehensive evaluation of verbal reasoning, quantitative reasoning, and analytical writing skills provides universities with a standardized measure for comparing applicants. With its flexible scheduling, computer-based format, and availability of preparation resources, the GRE exam offers candidates the opportunity to showcase their academic abilities and pursue their educational aspirations.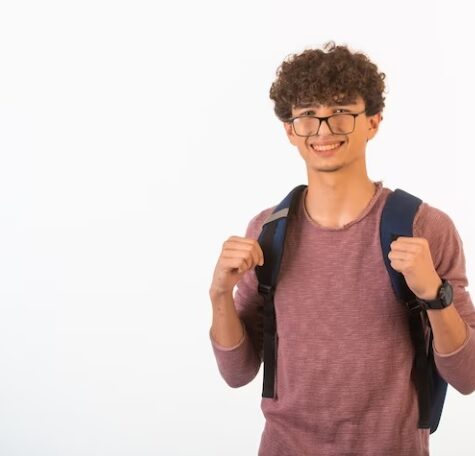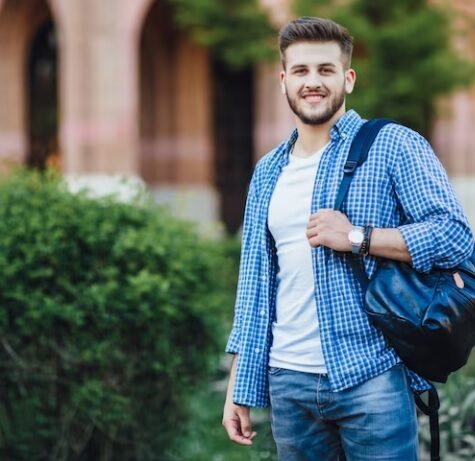 UK Student Visa
Canada Student Visa
Australia Student Visa
There are a number of different types of student visas available for students wishing to study in the UK. The type of visa you will need will depend on a number of factors, including your nationality, the length and type of course you are planning to study, and your financial circumstances.
If you are from the European Economic Area (EEA) or Switzerland, you do not need a visa to study in the UK. However, you will need to obtain a Student Route visa if you are planning to stay in the UK for longer than six months.
If you are from outside the EEA or Switzerland, you will need to apply for a Tier 4 (General) student visa. This visa allows you to study at an accredited institution in the UK for up to six months.
You will need to meet the following requirements in order to be eligible for a Tier 4 (General) student visa:
– You must have an offer of a place on a course of study from an accredited institution.
– You must be able to speak, read, write and understand English to an acceptable level.
– You must have enough money to support yourself during your studies and pay for your return journey home.
– You must not have any criminal convictions.
– You must be over the age of 18.
As an international student, you will need a student visa to study in Canada. A student visa is also known as a Study Permit.
To apply for a student visa, you will need to have been accepted by a designated learning institution (DLI). You will also need to prove that you have enough money to support yourself during your studies.
You can apply for a student visa online or on paper. If you are applying online, you will need to create an account with the Government of Canada's Immigration and Citizenship website.
If you are applying on paper, you can get the application forms from the Canadian embassy, high commission or consulate in your country. Once you have completed the forms, you will need to submit them, along with the required documents, to the visa office.
The processing time for a student visa varies depending on the country where you are applying from. You can check the processing times for your country on the Government of Canada's website.
Once your application has been processed, you will be issued a student visa, which will allow you to enter Canada. Make sure to keep your visa and other immigration documents safe as you will need them when you arrive in Canada
Australia is a great place to study, offering world-class education and training opportunities. To be able to study in Australia, you will need to obtain a student visa.
There are several types of student visas available, each with their own requirements. The most common type of visa is the subclass 500 visa, which allows you to study a full-time course at an Australian educational institution.
To be eligible for a subclass 500 visa, you must meet the following criteria:
– Be enrolled in an eligible course of study
– Meet the English language requirements
– Have sufficient financial capacity to support your stay in Australia
– Meet health and character requirements
If you meet these criteria, you can apply for a student visa online. The application process is straightforward and you will need to provide supporting documentation, such as evidence of your enrolment in an eligible course and proof of your English language proficiency.
Once your visa is granted, you will be able to travel to Australia and commence your studies. Remember, it is important to maintain your visa conditions throughout your stay in Australia. This includes remaining enrolled in your course and complying with the terms and conditions of your visa.
If you have any questions about applying for a student visa, or would like more information about studying in Australia, please contact us. We would be happy to assist you with your enquiry.
103 A First Floor, Shakti Sai Complex Opp: Red Rose Palace, Chapel Road, Nampally, Hyderabad-1, Telangana State.
180C Cranbrook Road, Ilford, London, IG1 4LX United Kingdom.
View our 2023 Visa prospectus of brochure for an easy to read guide on all of the services offer.
Our Accreditations with
Global Universities